Tiffani Thiessen (44) became famous starring in the nineties hit show Beverly Hills, 90210. Thiessen played Valerie Malone from 1994 to 1998. Her character Valerie was a real troublemaker. 
She was cast as Valerie in Beverly Hills, 90210 thanks to her then boyfriend Brian Austin Green (45), who was also a cast member at the time. Brian and Tiffani were in a relationship for three years from 1992 to 1995. Tiffani became a global household name as Valerie Malone. After leaving the series in 1998, Tiffani went on to star in several films, leaving the world of TV behind her, at least for the time being. 
(© Getty Images)
Tiffani Thiessen played a  leading role in Woody Allen's (82) Hollywood Ending. She also starred in the successful TV series White Collar, playing event planner Elizabeth Burke, from 2009 to 2014. Tiffani also works as a movie producer and director. 
Tiffani Thiessen today
Since White Collar ended, Tiffani Thiessen has appeared on countless TV shows, and had her own cooking show Dinner at Tiffani's from 2015 to 2017, which showed her preparing different dishes with various stars from 2015 to 2017. Thiessen is currently starring as Lori Mendoza in the Netflix series Alexa & Katie.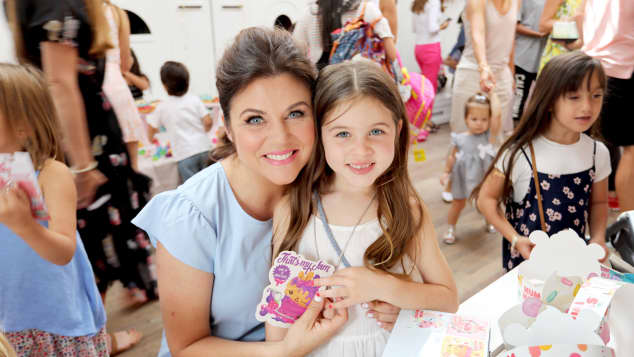 (© Getty Images)
Tiffani has been married to fellow actor Brady Smith (46) since 2005 and they have two children together. Thiessen's daughter Harper Renn was born in 2010 and her son Holt was born in 2015.