16. November 2018 - 09:05 Uhr / Marion Wierl
She used to play "Jenny Wilder"
Shannen Doherty: She looked so cute on "Little House on the Prairie"
Many still know Shannen Doherty as little "Jenny Wilder" from the series Little House on the Prairie. But even after this role, the 46-year-old was very successful as an actress and even defeated cancer in 2017.
Shannen Doherty (46) started her acting career very early. At the age of just ten, she got her first guest role in the television series Father Murphy. Michael Landon († 54), author and director of the series, was so enthusiastic about little Shannen that he cast her for Little House on the Prairie.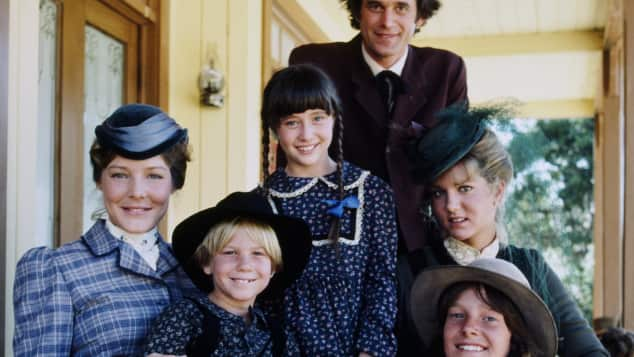 (© Getty Images)
This is how Doherty got her very first major role in 1982. Shannen Doherty played "Jenny Wilder" and that is how became well known to the masses. From 1982 until 1983, Shannen enchanted her audience as the niece of "Laura Ingalls", played by Melissa Gilbert (54) and "Almanzo Wilder", played by Dean Butler (62). 
Shannen Doherty after Little House on the Prairie 
Even after her time in Little House on the Prairie Shannen Doherty worked successfully as an actress: In 1989, she got a part in the movie Heathers.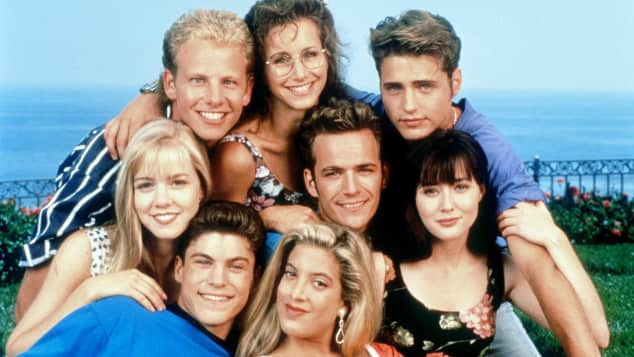 (© imago / UPI Photo)
Eventually, Doherty had her really big breakthrough on the series Beverly Hills, 90210. The role of "Brenda Walsh" made Doherty world-famous. However, she had problems with the sudden glory and fled into numerous affairs and alcohol excesses. In the end, Shannen was dismissed from the cast of Beverly Hills, 90210 due to disputes with her colleagues. 
From 1998 to 2001 Doherty played the role of the witch "Prudence Halliwell" in the series Charmed, which has now been rebooted. Yet, on-set-fighting and conflicts caused an early end after the third season for Shannen Doherty here as well.
In the film Category 7 - The End of the World, back in 2005, Shannen Doherty took on the role of "Faith Clavell" alongside Gina Gershon (55) and Randy Quaid (67).  
In 2010, Doherty danced across the floor in the American dance show Dancing with the Stars. In the same year her first book "Badass: A Hard-Earned Guide to Living Life with Style and (the Right) Attitude" got published.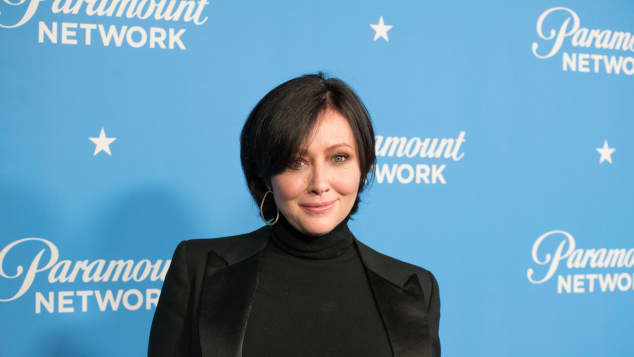 (© Getty Images)
From 2008 until 2009, the 46-year-old starred in the Beverly Hills, 90210 spin-off 90210 in her old role as "Brenda Walsh" again. Her role as "Heather" made a comeback with the reboot series Heathers as well. 
Shannen Doherty's private life 
Shannen Doherty married the actor Ashley Hamilton (43) in 1993. However, the marriage was short-lived and they were divorced in 1994 already. Doherty's second marriage with Rick Salomon (49) was annulled in 2003. For six years now, Shannen Doherty has been happily married to film producer Kurt Iswarienko.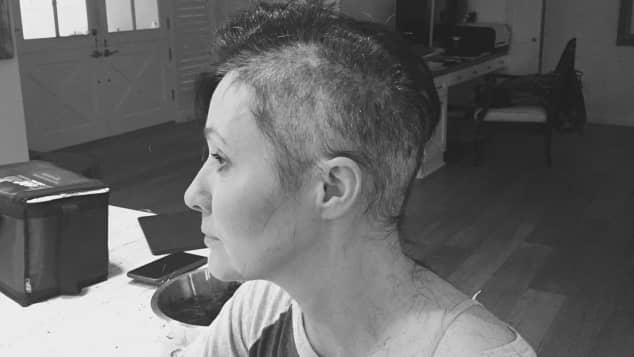 (© Instagram / Shannen Doherty)
In February 2015 Shannen Doherty then got the shock diagnosis: cancer. The actress was diagnosed with breast cancer, which led to the formation of metastases. On her Instagram profile, Doherty captured her battle against the cancer and shared it with her one million fans. In April 2017 then, Shannen Doherty announced - also on her Instagram profile - that she had overcome the disease. Another star who has fought and beaten cancer!