Duchess Kate Steps Out In Style For Moms Meet-Up: Pictures Here!
view gallery
(© Getty Images)
Kate Middleton was certainly looking forward to this outing! On Tuesday, the Duchess of Cambridge met with other mothers and their toddlers at a park in London. During the event, she chatted with the women about difficulties they've faced as mothers during the pandemic. Read on to see the photos!
On Tuesday, the Duchess of Cambridge took advantage of the fine weather for an outdoor event in Battersea Park, London. Kate, 38, was photographed at the park, chatting with other mothers and greeting their babies. She appeared relaxed in a white T-shirt, pink pants by Marks & Spencer, and white sneakers by Superga. 
Duchess Kate joins mothers at Battersea Park in London
At the park, she spoke with the mothers about supporting one another during the COVID-19 pandemic. Photos show Kate enjoying the relaxed outdoor gathering and flashing a big smile throughout.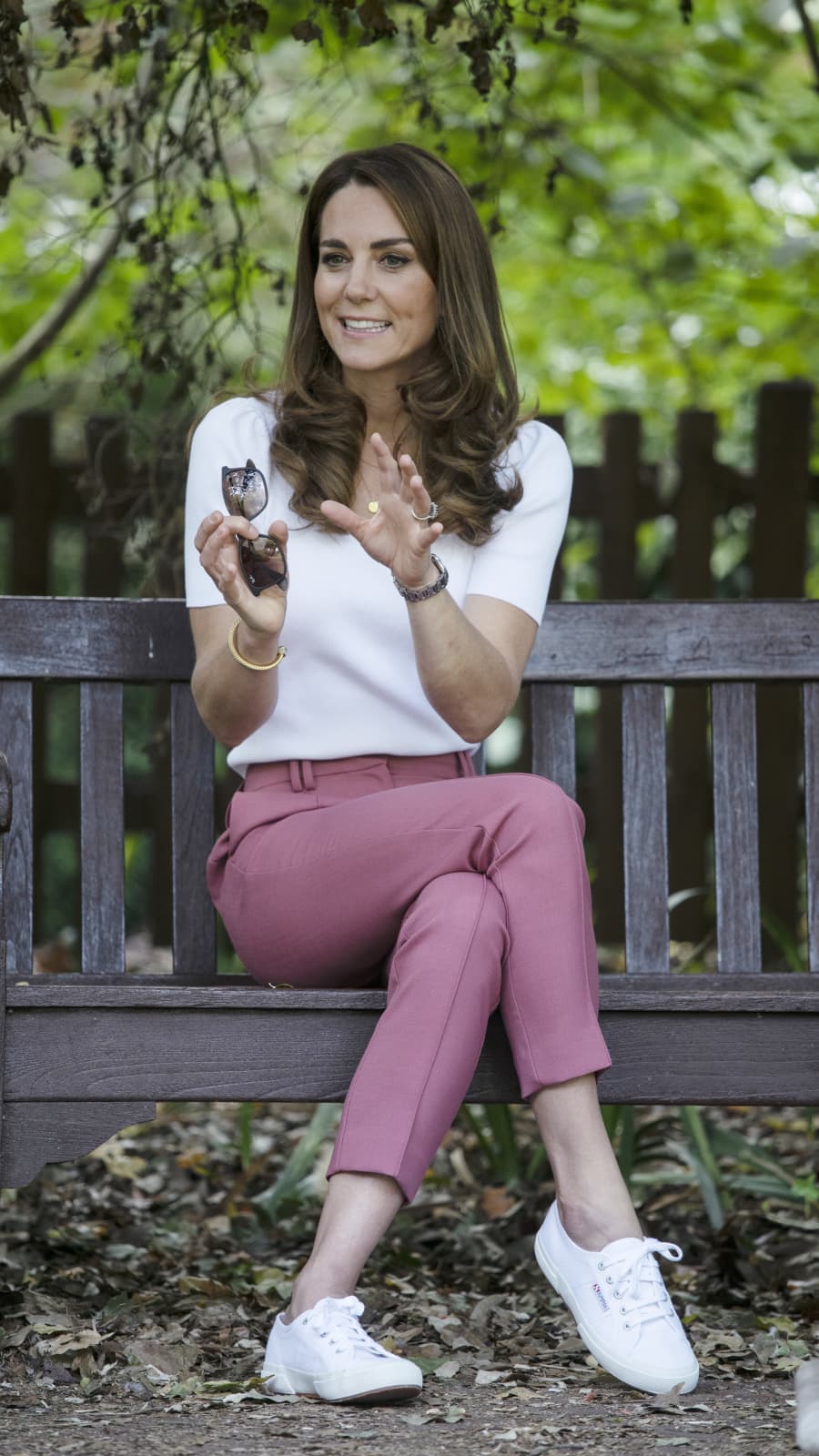 (© Getty Images)
For the outfit, which featured a few previously-seen items, Kate combined a lovely necklace with a pendant bearing the initials of her three children, Prince George, 7, Princess Charlotte, 5, and Prince Louis, 2. She also protected herself from the late summer sun with sunglasses.
Pictures: Kate Middleton visits Battersea park in 2020
Duchess Kate proves again and again that she is great with kids, and this outing was no exception. According to Daily Mail, she was particularly enchanted by 6-month-old Makena-Grace, whose mother shared her own difficulties in lockdown. See the Duke and Duchess's Instagram account of the event below!
For more on what Duchess Kate has been up to lately, see her best 2020 photos here!