Jerry Stiller was a truly prolific actor and was part of more than eight different productions and made his screen debut in 1956. He is a household name thanks to his roles in Zoolander, Heavy Weights, The Independent and TV shows such as The Love Boat and Seinfeld. 
For lots of his fans though, Stiller is and will always Arthur from King of Queens. From 1998 to 2007, he played Carrie Heffernan's (Leah Remini) eccentric father, who moves into the couple's basement and turns their life upside down. Kevin James recently posted a photo of him and Jerry Stiller together on his Twitter account with the heart-warming caption, "such a great man... Couldn't love him more".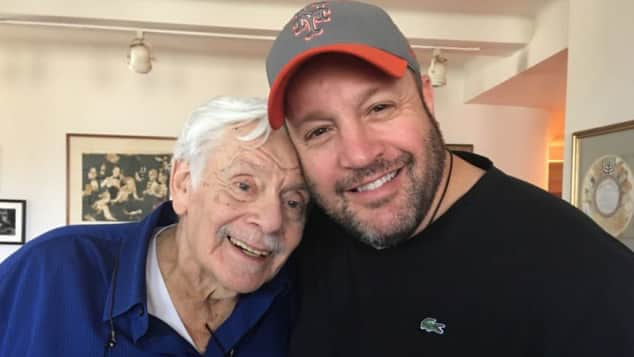 (© Twitter / Kevin James)
Jerry Stiller was married to his wife Anne Meara for sixty-one years until she passed away in 2015 at eighty-five. Just like Kevin James's wife, she also had several guest appearances on King of Queens over the years. Jerry Stiller's last film role was in Zoolander 2, which was written and directed by his son Ben Stiller (51).