A Martinez (69) discovered his love of acting while studying at UCLA. His first role was in The Young Animals in 1968. He also appeared in Bonanza and The Incredible Hulk. 
But it was only when he was cast as "Cruz Castillo" in California Clan that the now sixty-nine-year-old had his big break. Starring alongside Marcy Walker ("Eden Capwell-Castillo") he played Cruz for eight whole years. They were a soap opera dream couple and quickly became fan favorites. 
A Martinez: California Clan success 
The US soap opera was a worldwide hit and an amazing 2137 episodes were filmed. A Martinez won an Emmy for his performance as "Cruz Castillo" and also won the Soap Opera Digest Award three times.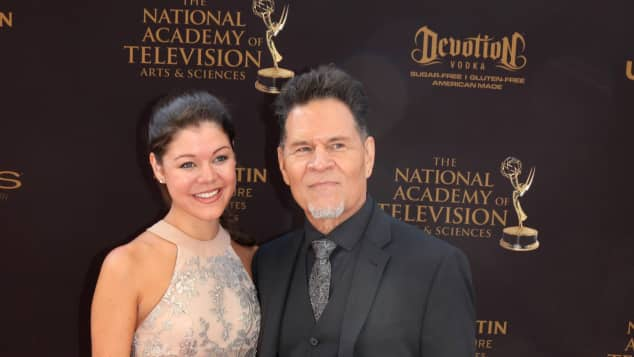 (© imago / Independent Photo Agency)
After California Clan
After his time on California Clan, A Martinez continued to work as an actor, mainly appearing in TV films and series. He played "Roy DiLucca" in General Hospital and was a The Bold and the Beautiful cast member for twelve episodes in 2011. 
He also appeared in the popular crime series Navy CIS, Criminal Minds and Castle. He last starred as "Jacob Nighthorse" in Longmire from 2012 to 2017. 
A Martinez: Personal Life 
He was married to Mare Winningham (58) for a short while in 1981. However, they got divorced in the same year. He has been married to Leslie Bryans since 1982. They have one son, Dakota Lee, and two daughters, Devon Makena and Ren Farren. 
By the way, his name A is short for Adolph, which was his grandfather's and father's name, too. When he was young his nickname was Little A, when he was older he changed it to A.