24. November 2018 - 19:55 Uhr / Nicky Beaven
Keisha Knight Pulliam Today
"The Cosby Show": What happened to "Rudy Huxtable"?
Keshia Knight Pulliam became one of Hollywood's sweethearts overnight when she appeared on the hit sitcom The Cosby Show. Three decades later, Keshia is not only still a successful actress, but she even has a daughter! 
Keshia Knight Pulliam (39) was cast as "Rudy Huxtable" in The Cosby Show when she was just five years old. The producers had originally planned to cast a little boy, but due to casting problems they adapted the screenplay so that the "Huxtables" had another daughter instead, and cast Keshia in the role.  
A Five-year-old in Front of the Camera 
During her eight years on the show, she won over the hearts of fans and critics alike. She also set the record for youngest Emmy nominee ever when she wsa just six years old. 
Keshia Knight Pulliam: Youngest Emmy Nominee Ever 
After The Cosby Show finished in 1992, Pulliam starred in a number of shows such as The Cosby Show spin-off A Different World and the film Polly, in which she played the main role. However, like many child stars, she slowly drifted out of the spotlight. 
In 2001, she decided to put her acting career on hold and completed a Bachelor's degree in Sociology at Spelman College in Altanta, Georgia.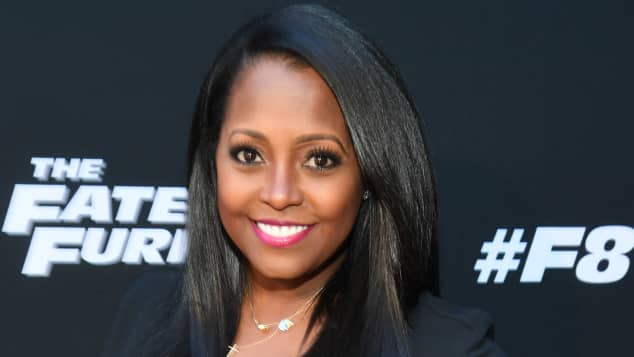 (© Getty Images / Paras Griffin/Getty Images for Universal)
After studying, Keshia returned to acting and appeared in numerous hit shows, including Tyler Perry´s House of Pain from 2007 until 2013. She even guest-starred in the Netflix smash hit Orange is the New Black. 
Keshia married Edgerton Hartwell (39), a football player, in January 2016 and announced that she was pregnant shortly after. Their marriage was short-lived, unfortunately, and the couple announced that they would be getting divorced in July 2016 just months after exchanging vows.  Keshia's daughter, Ella Grace Hartwell, was born in January 2017.