3. Dezember 2018 - 00:03 Uhr / Nicky Beaven
A grown-up Christian Slater
"The Name of the Rose": Adson von Melk today
It has been thirty years since Christian Slater starred as Adson von Melk in the screen adaptation of Umberto Eco's The Name of the Rose. The now 48-year-old has enjoyed a lot of success as an actor over the last three decades and has had his fair share of ups and downs in his personal life.
Christian Slater has had an action-packed life. The American actor has experienced various highs and lows, both career-wise and in his personal life, over the last few years. He found worldwide fame in 1986 as Adson von Melk in The Name of the Rose, starring alongside Sean Connery (87), who played the wise Franciscan friar William of Baskerville. Slater had already acted professionally previously, however. 
The New York born Slater had his first acting job when he was just seven years old appearing in the soap The Edge of the Night. During the early eighties he was more than at home on Broadway until he decided to move to Los Angeles. After The Name of the Rose, Slater starred in countless films such as Mindhunter (2004) and Nymphomaniac (2013). He also appeared in several TV series including My Own Worst Enemy (2008) and has starred in Mr Robot since 2015. In 2017 he appeared in the film The Public.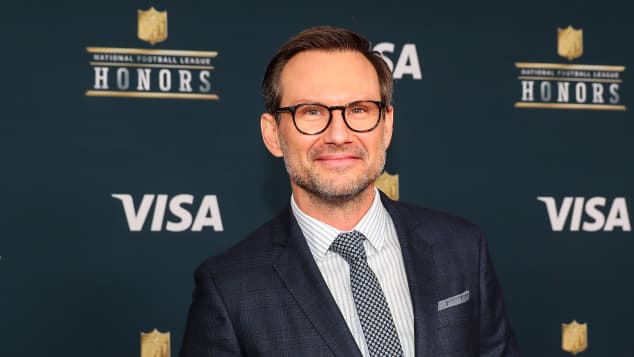 (© imago / icon SMI)
The handsome actor has had various run-ins with the law including an arrest for drunk driving in 1989. He also supports several charities. He took part in an educational video produced by Nelson Mandela (+95) aimed at raising public awareness of AIDS and has taken part in humanitarian projects in South Africa. 
Slater has been married twice. He was married to his first wife Ryan Haddon (47) from 2000 to 2007 and the couple have two children, Jaden Christopher Haddon-Slater (18) and Eliana Sophia Haddon-Slater (16). He has been married to Brittany Lopez (30) since 2nd December 2013.